Improve your mental well-being and reduce stress with Yoga Therapy with our Budget friendly sessions
Platinum
₹3499
5 Sessions
Why Yoga Therapy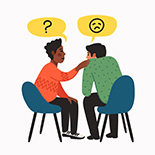 Support for Mental Health
Yoga therapy has been shown to be effective in treating a range of mental health conditions, including depression, PTSD, and addiction. It can also support overall mental wellness and resilience.
Stress Reduction
Yoga therapy practices, such as breathing exercises and meditation, can help reduce stress by calming the nervous system and promoting relaxation.
Improved Mood
Regular yoga therapy sessions can help boost mood and increase feelings of well-being through the release of endorphins and the reduction of cortisol levels.
Better Sleep
Yoga therapy can improve sleep quality and help with insomnia by promoting relaxation and reducing stress and anxiety.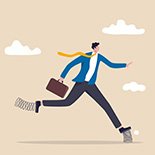 Increased Flexibility and Strength
Yoga therapy includes physical postures (asanas) that can help improve flexibility, balance, and strength.
Reduced Pain
Yoga therapy can help alleviate chronic pain by increasing flexibility and strengthening muscles, as well as reducing stress and anxiety.
Improved Breathing
Yoga therapy includes breathing exercises (pranayama) that can help improve lung function, increase oxygenation, and promote relaxation.
Better Cardiovascular Health
Yoga therapy can help reduce blood pressure and improve cardiovascular health by reducing stress and improving circulation.
Enhanced Mindfulness
Yoga therapy includes meditation and mindfulness practices that can help increase self-awareness and promote a sense of inner calm.
Why Choose Online Yoga Therapy Through Solh Wellness
Accessibility
Yoga therapy through Solh Wellness allows for greater accessibility for individuals who may not have access to in-person yoga therapy due to location or physical limitations.
Convenience
We bring the convenience of being able to participate from the comfort of your own home or office, eliminating the need to travel to a physical location.
Time-saving
With Solh wellness yoga therapy, you can save time by eliminating the need to commute to and from a physical location, allowing you to fit a session into your busy schedule.
Personalization
Solh wellness personalized sessions that can be tailored to meet your individual needs and goals.
Greater Flexibility
We can offer greater scheduling flexibility, with some instructors offering sessions outside of traditional business hours.
Comfort
Participating in yoga therapy from home can provide a sense of comfort and familiarity, which can be particularly beneficial for those dealing with mental health issues.
Privacy
Our application and therapy processes offer a greater sense of privacy for those who may feel self-conscious or uncomfortable participating in a group setting or physical connect.
Good range of Instructors
With Solh wellness, you have access to a wider range of instructors and styles, allowing you to find an instructor that best fits your needs and preferences.
Greater Independence
Our yoga therapy allows for greater independence, with participants able to take ownership of their practice and incorporate what they learn into their daily lives more easily.